Active Dreaming is an original synthesis of contemporary dreamwork and shamanic practices created by Robert Moss, internationally renowned teacher and author. By connecting to our dreams and the messages they bring, we can tap into our own wellspring of healing imagery, guidance, and creative inspiration.
Laurie has studied extensively with Robert Moss and is certified as a teacher of his techniques, including the Lightning Dreamwork Process, dream reentry and transfer, and navigating by synchronicity.
Laurie's classes, workshops and private dream sessions are an opportunity to explore your deep self and its wisdom in a caring, safe container.
Offerings
Private dream sessions via phone, FaceTime, or Skype

Written dream reports using Moss's Lightning Dreamwork Process

Workshops for groups, focusing on creativity and using play
Pricing
$50 for 30-minute session

$100 for 60-minute session

$125 for 75-minute session
Laurie can provide you with a detailed written report after your session,1-2 pages for $75.

During your session, Laurie will guide you through an exploratory process into your dream and will provide insightful feedback using the preface, "If it were my dream." This approach allows you to take what resonates while leaving what doesn't behind. You are always the expert on your dream — Laurie is your guide and support in bringing these practices into your life.
"The most important book on dreams you will ever read is your own dream journal."
— Robert Moss
In Laurie's words:

"I've always been a strong dreamer, from a very young age. Through the years, I've kept a dream journal and have worked to understand what my dreams mean, often using them for guidance about people, situations, and projects. In the 1990s, I discovered the work of psychologist Carl Jung and, for the first time, found another person who valued dreams as much as I did.
"In 2009, I read a review in the local paper about a new book by Robert Moss titled The Secret History of Dreaming. I special-ordered a copy the same day. This book turned out to be a life-changer for me. I learned that my reliance on dreams wasn't absurd: Joan of Arc, Harriet Tubman, Mark Twain – and other historical greats – used dreams to create, change and save lives, and help make the world a better place. Hooked, I read most of Moss's other books and eventually began training with him.
"I'm now a dream teacher, certified by Robert Moss. With my training and background, I'm able to share what has worked in my life – and the lives of countless others – to help clients grow, create, and flourish."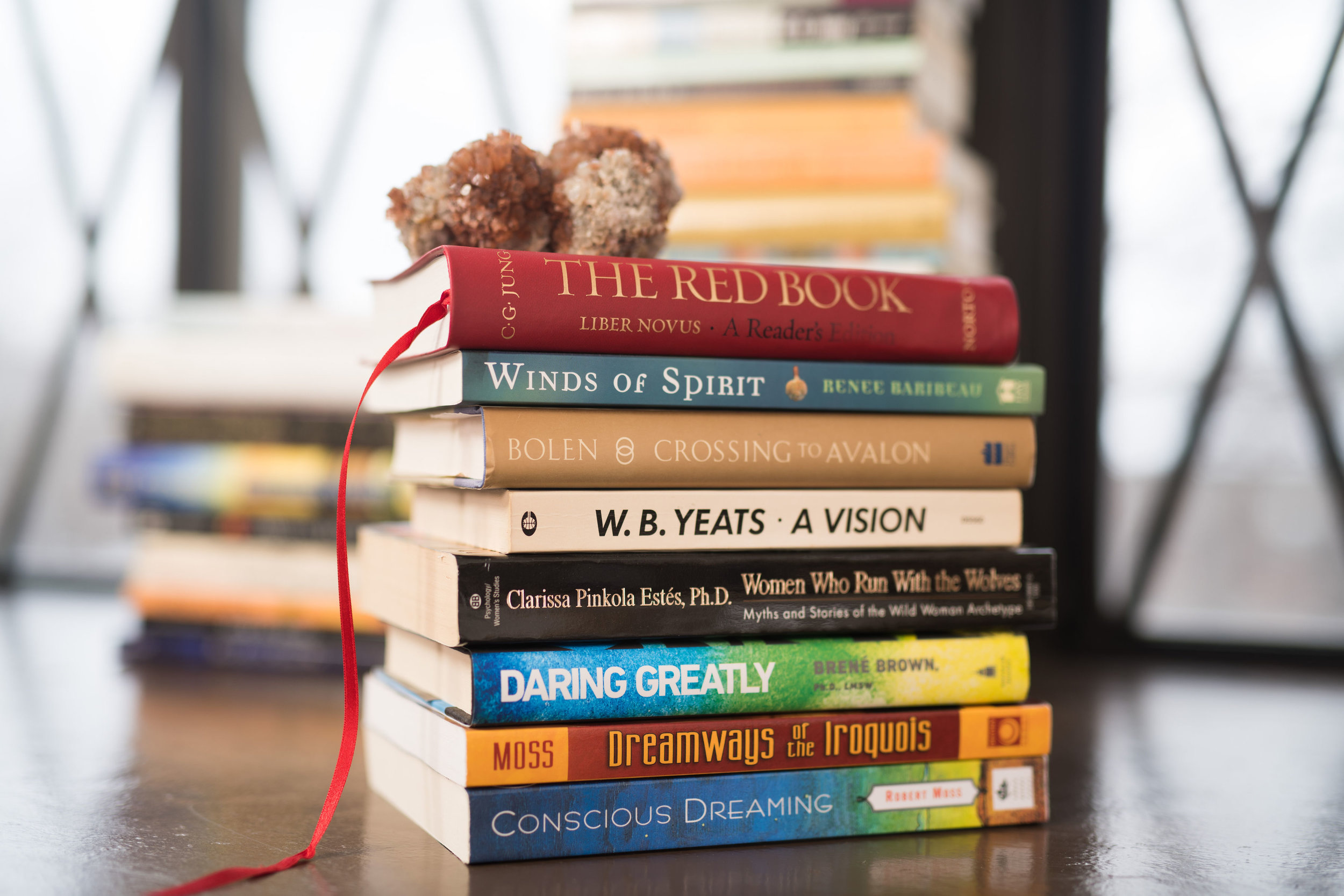 "Tread softly because you tread on my dreams." — William Butler Yeats
"First and last, we will do no harm." — Robert Moss